Hi
I had several questions about the control code needed to register a pattern.
So, here an example with a pattern from http://aspinnerweaver.blogspot.com/
When you save your pattern, you get a pop-up window like this one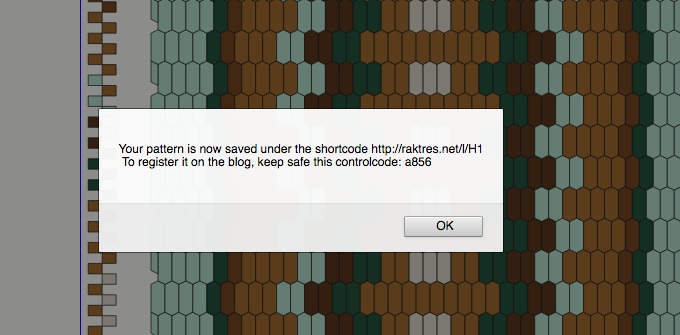 The two needed codes are "H1" and "a856"
Then, go to the register page and type in the two codes like that :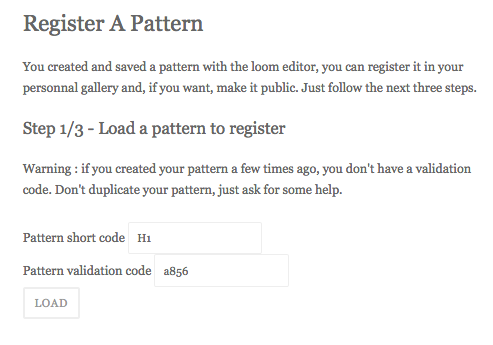 Click "load", you should get the second step with a preview of the pattern: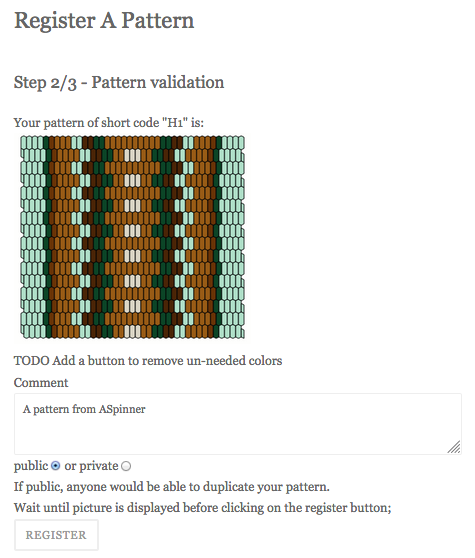 You add here a comment and choose if you want the pattern to be public or private (one day you will be able to change those value afterward).
Be sure your pattern is visible before going further.
When OK, click "register":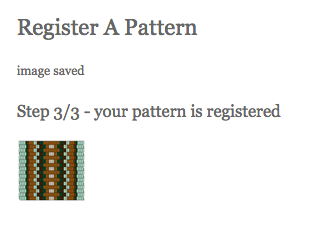 If you abort the process before this third step you will have a line in the gallery, but no preview. If everything OK, you find your pattern in the gallery.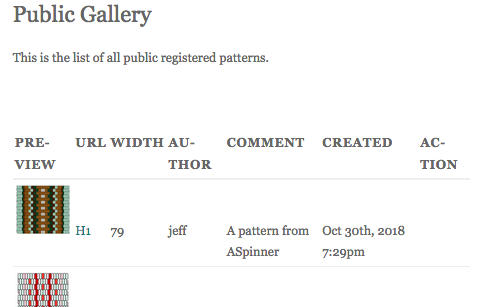 If you already created a pattern but not have the control code, send me a message.
And leave a comment if you need more help or if something goes wrong.
Jeff