Seizenn – https://www.raktres.net/seizenn/ – is a free tool to design weaving patterns, mainly for band weaving. It's suitable for many handweave technics such as plain wave, double weave, pickup, sami, beduin, mapuche and also card weaving and floor loom.
It works in a web browser on almost every devices.  Thus it can be used offline on android, iOS and desktop using Chrome (and probably edge), it is a progressive web application (PWA). If you need help with the installation, you can for example see this article on installing a PWA .

6 languages are available : english, french, russian, spanish, deutch and danish (traductions may be not very accurate, very interested by feedbacks).
The older version of Seizenn could be find here : https://www.raktres.net/seizenn/editor.html.
For an introduction to inkle loom, visit http://aspinnerweaver.blogspot.fr/p/resources.html
Examples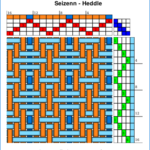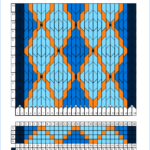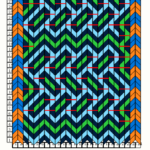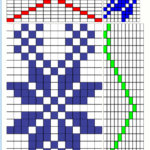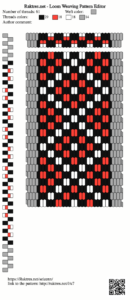 Presentation
For detailed instruction, go to the instruction page directly in the tool : https://www.raktres.net/seizenn/#/doc or watch video linked herunder.
There are five main modules:
a tool for realistic pattern, mainly for plain weave, pickup and dual color patterns :
a grid tool, more schematic, that can be used for more complex patterns.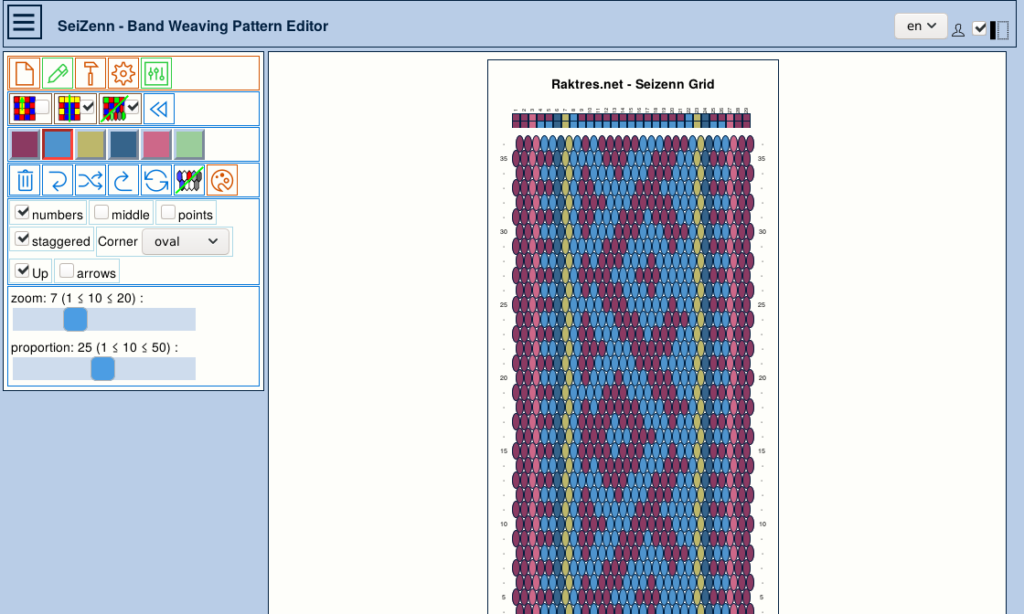 a tool for heddle loom patterns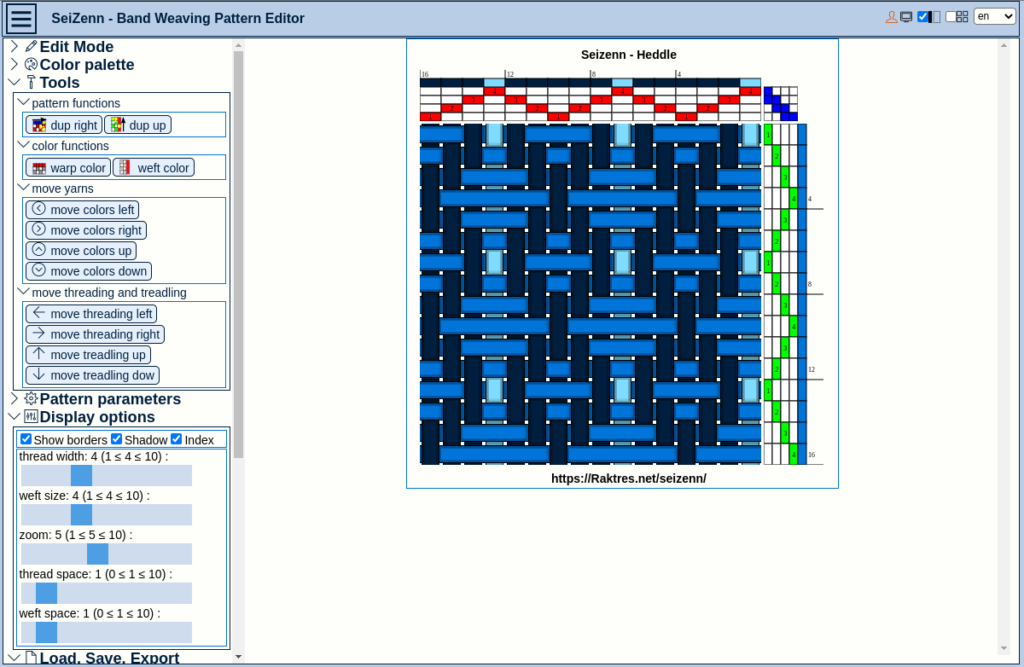 a tool for card weaving patterns
a palette manager to save and load palette color, look for yarn colors.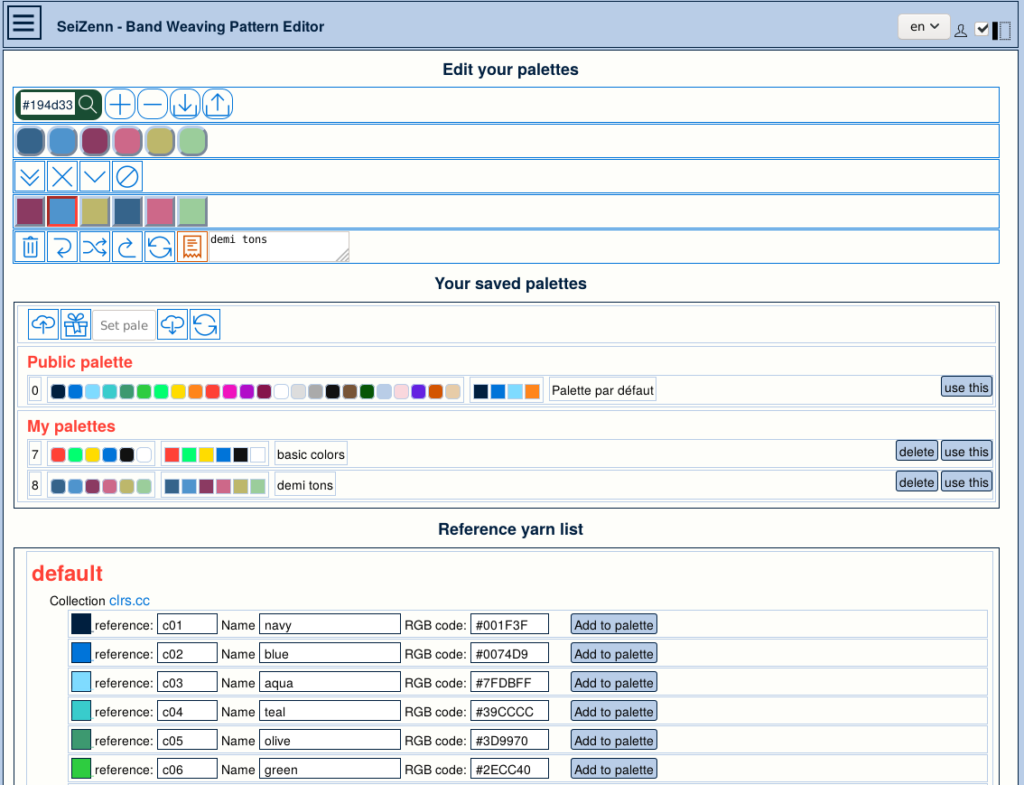 Videos
You may need to switch-on English subtitles.