Raktres – https://www.raktres.net/seizenn/ – is a tool to design patterns for band weaving. It's suitable for many handweave technics such as plain wave, double weave, pickup, sami, beduin, mapuche. It works in a web browser and can be installed on phone or tablet. Thus it can be used offline on android or on iOS devices.

The older version could be find here : https://www.raktres.net/seizenn/editor.html.
For an introduction to inkle loom, visit http://aspinnerweaver.blogspot.fr/p/resources.html
Examples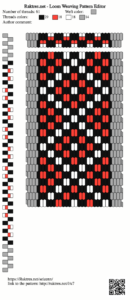 You can find examples on the gallery
Presentation
For detailed instruction, go to the instruction page directly in the tool : https://www.raktres.net/seizenn/#/doc or watch video linked herunder.
There are three main modules:
a tool for realistic pattern, mainly for plain weave, pickup and dual color patterns :
a grid tool, more schematic, that can be used for more complex patterns.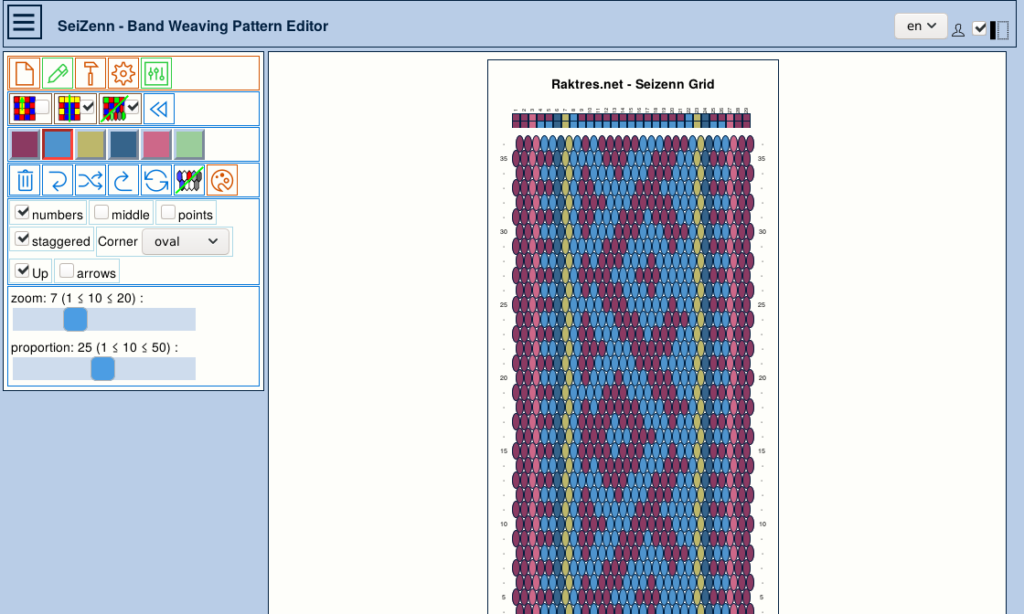 a palette manager to save and load palette color, look for yarn colors.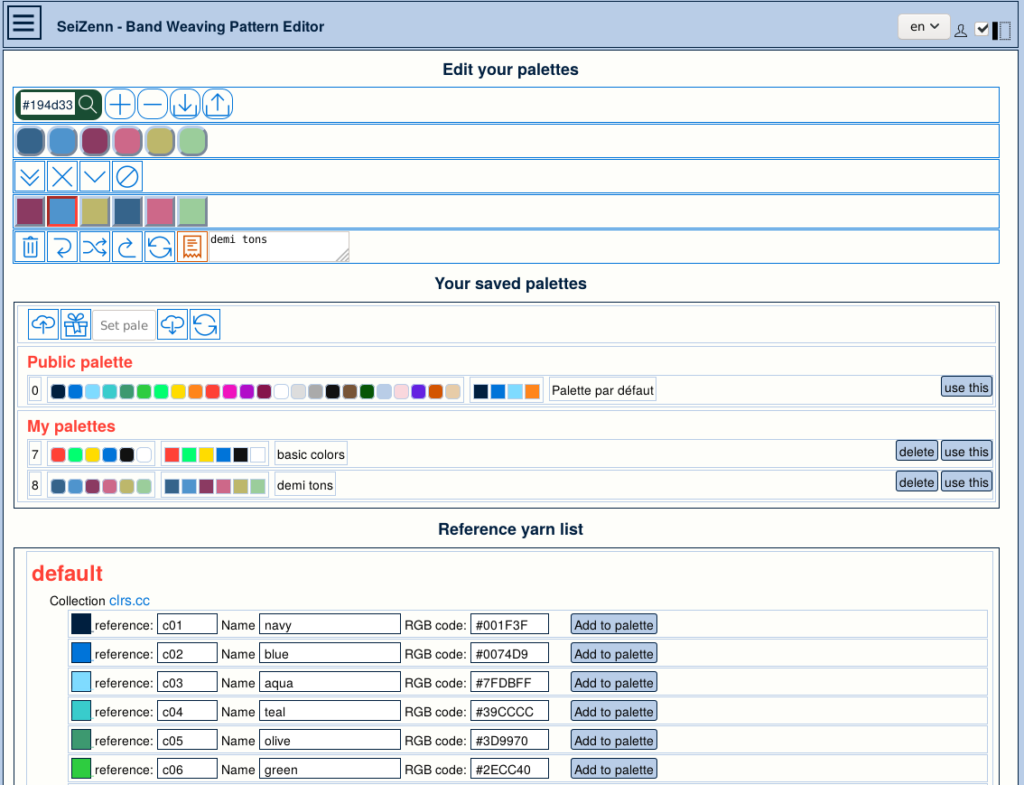 Videos
You may need to switch-on English subtitles.