Hi
From the start, the method of saving and registering pattern was a bit clumsy.
You had to save the pattern in Seizenn's screen, get two codes and then go and register it in the blog. It was the only way I had found to be able to assign a pattern to an author with a very simple Seizenn tool and without an authentication system (https://www.raktres.net/blog/2018/10/06/display-your-patterns-in-the-gallery/)
The new version of Seizenn ( https://www.raktres.net/seizenn/) allows me to develop much more efficient functions, for example a new way to save and share patterns.

First you log in the tool.
For that, open the main menu with

and choose the 
menu.
Type in the username and the password you use on the blog.

When it's done, a little character

appears at the top right of the screen. You are connected.
If you then save a pattern with the 

  button, you only get the shortcode to your pattern :

Go to the gallery page

from the main menu.
The screen is devided into two parts, "List of public patterns" and "List of your patterns". Click on the title to open the panel you want to open and click on "load" to refresh the list.

Your pattern should now be visible :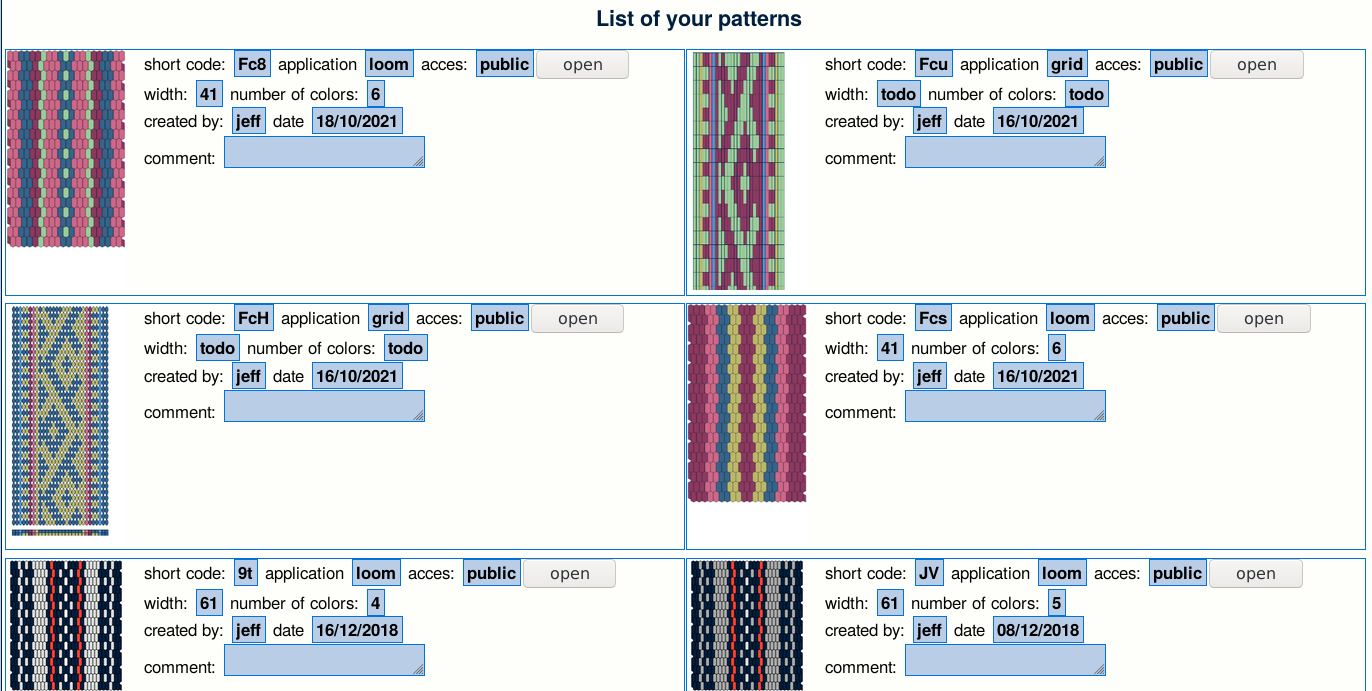 I will now work on improving personal page and gallery screen, adding functions, improving the interface.
Do not hesitate to leave a comment if you have any remarks or proposals.