Hi
In Celebration of plain weave (page 27) Annie MacHale explains how to extract colors from a picture to create a color palette.
I tried to add a basic function like this in Seizenn. (https://www.raktres.net/seizenn/).
Open the Palette tool

and go down the page to

You first need to load a picture. You can get a random picture from unsplash.com with 

or load your own picture with

. If you use Seizenn on a smartphone, you can get access to your camera !
For example, with a random picture, you can get :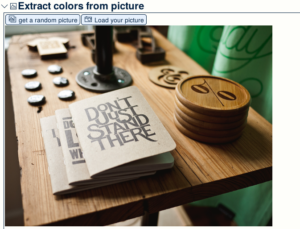 Then Seizen use two different algorithms to extract colors from this picture :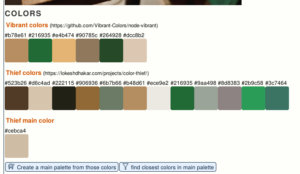 With the first button, you take all those colors to create a new main palette

But it could be tricky to find yarns with the wanted colors. So instead of getting all the colors in a new color palette, use the second button.
Imagine that you use this main palette (the default one) and that you have all those colors at home

When you click on the "filter" button, Seizenn will try to find de nearest colors in your main palette that will fit the colors from the picture. You then get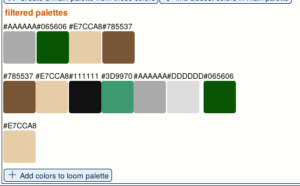 (Sometimes, if main palette quite poor, it chooses colors that doesn't seem to be very relevant)
Clic on "Add colors…" to get those colors in your loom palette and remove colors you don't want to use.

You are now ready to design a pattern inspired by your picture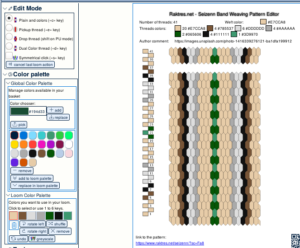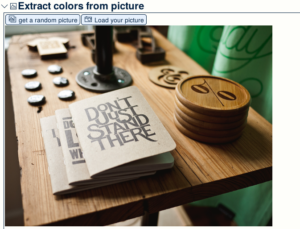 Link to the pattern : https://www.raktres.net/seizenn/?sc=Fa8
Maybe not the perfect tool, but a first try to see if it would be useful for someone.
Jeff