Hi
A few improvement for the SeiZenn inkle tool.
Right click
I was asked about the possibility of adding a thread inside a pattern. Until now it was only possible to add new threads to the right of the pattern with "width" parameter

So we had to play with the buttons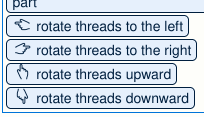 to be able to add the thread in the right place.
It is now possible to right-click to add or remove one or two threads where you want in the pattern.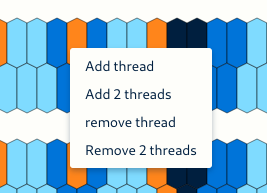 This function takes into account the "symetry" option.
Turned Krokbragd
Joan Sheridan explains in this video (https://www.youtube.com/watch?v=xtAxaL0S8BU)  how to do turned Krokbragd on the inkle loom.
That kind of pattern can be done in SeiZenn with duals

I added some functions to make it easier to create this type of pattern. From a pattern,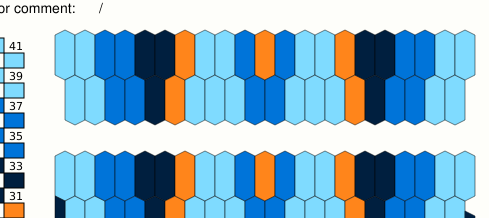 add a double color on the bottom row with "dual half threads" button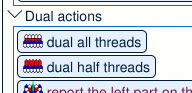 we obtain (it uses the selected color for all the duals) :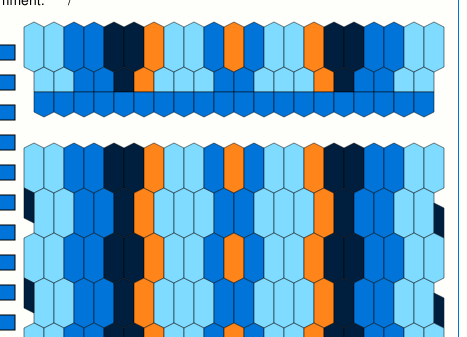 You must then indicate that you use the double color every other row. Rather than doing it by hand by clicking on the lines concerned, you can use
We obtain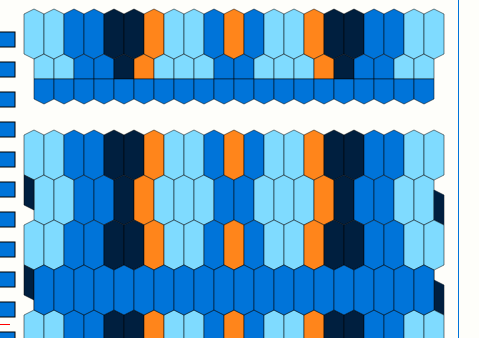 You can then adjust dual colors as you like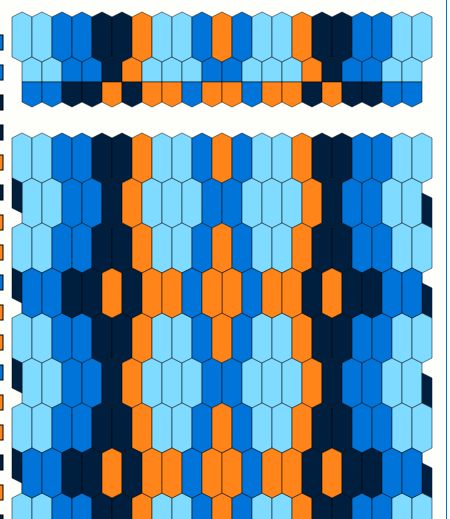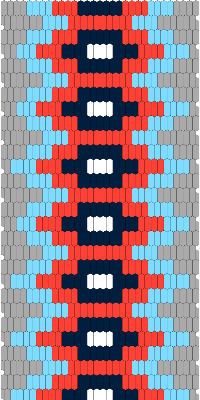 Threading notes
I slightly improved the function for generating a threading document which was accessible with the button "create instruction note" in the "load, save, export" menu  

Now this button generates a PDF document.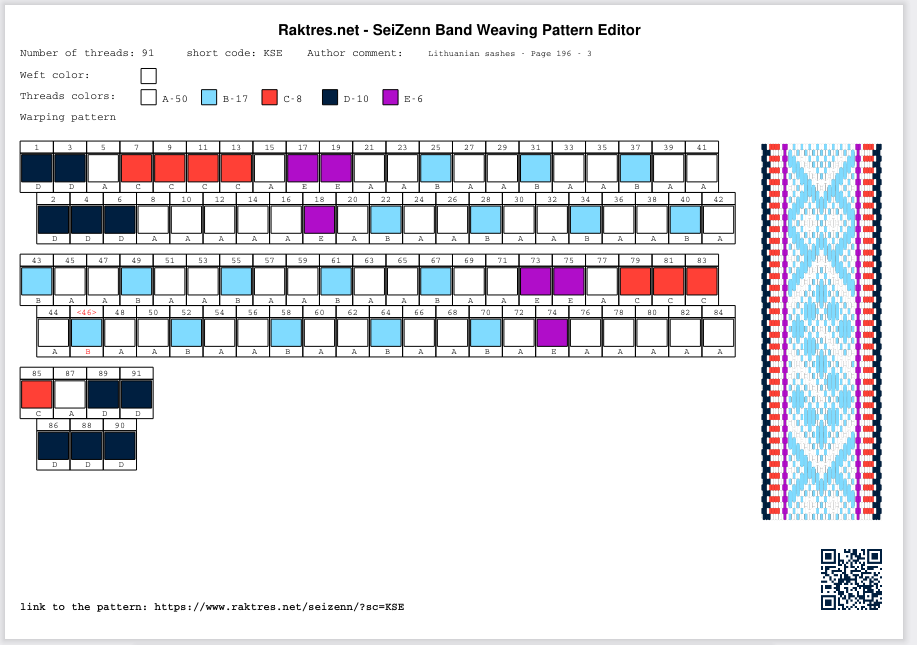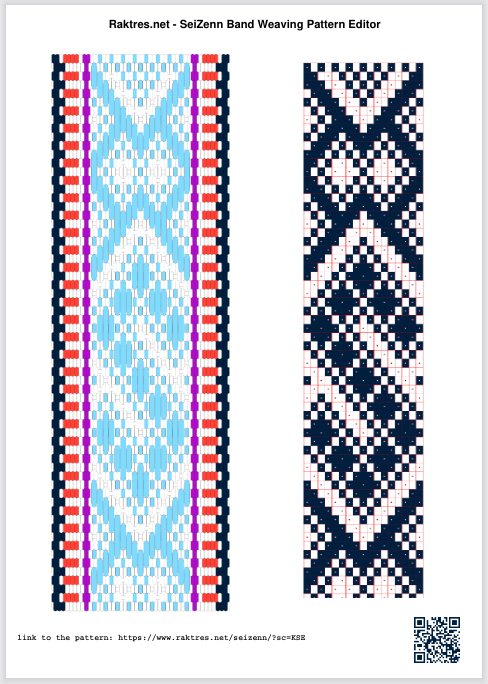 (in this example, you need to verify the grid start and end values to be able to see the grid view)
Jeff