Hi
First of all I would like to thank all those who support me for the creation of this tool. It is with great pleasure that I see that it is being used and that it allows many people to experiment with band patterns. It is very motivating to continue.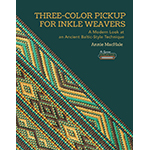 To celebrate the new book of Annie MacHale, I work back on the next version of the Seizenn pattern editor : https://www.raktres.net/seizenn/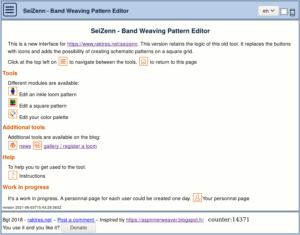 I took into account the two main feedbacks I received :
First an "undo" button, you can now revert for a few steps ;

Second an attempt to select the language used in the interface. For the moment you can choose between english, french and spanish. Everything is not translated yet, and as I mainly used an internet translator, I'm not sure everything is fine. If you wish to report mistakes or ask for a new language (danish ?), just leave a comment.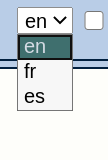 I also tried to extends the instruction page (instruction are not translated into spanish for the moment), mainly to allow users to do the link between the icon buttons and the functions.
An other major improvement is the ability to draw "grid patterns". The aim and use are a bit different from the traditionnal hexagonal editor.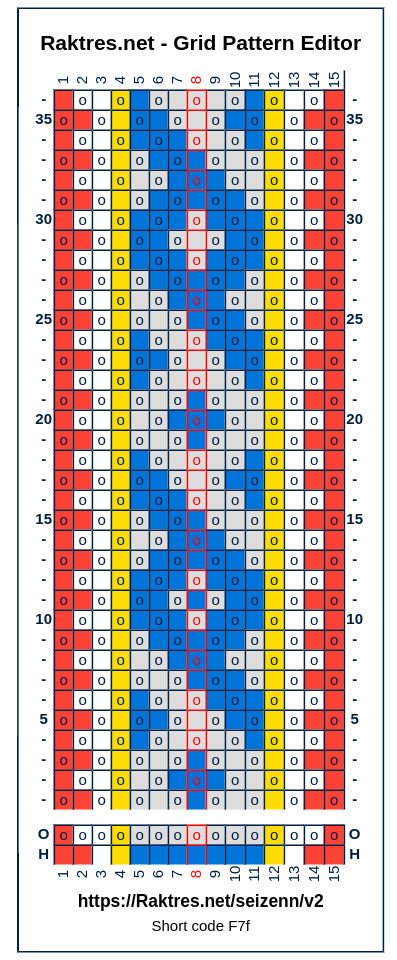 This tool may not work on old computers. I will therefore make sure to the present version available even when this one would be completely ready.
I hope you will like those improvements and that they will help you for your patterns experiments. Video would be probably needed to show the different functions.
Jeff