What I like in weaving is that the idea is very simple but ways to achieve it are countless. Even for something as simple as band weaving.
A great subject for handyman.
First you can weave with almost nothing as in backstage weaving. Incredible how much intelligence could fit in a few sticks. At no cost.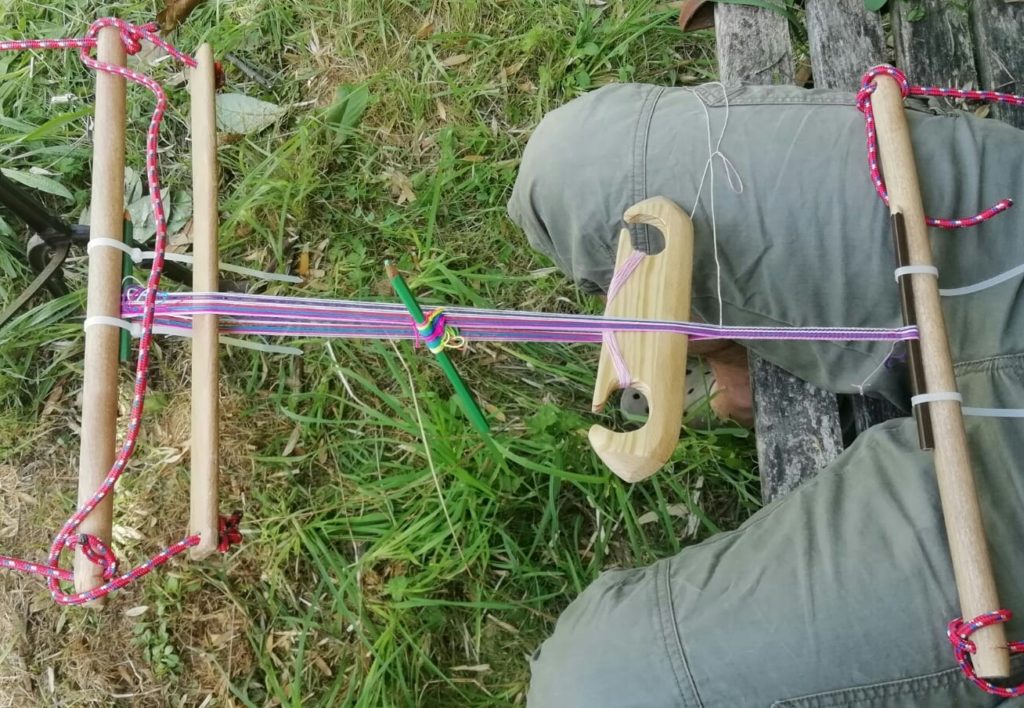 Rigid heddle is a bit less rustic.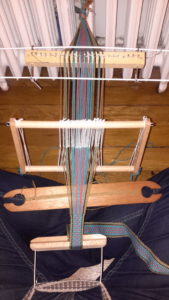 With two heddles and a pulley you get an African loom, really fast.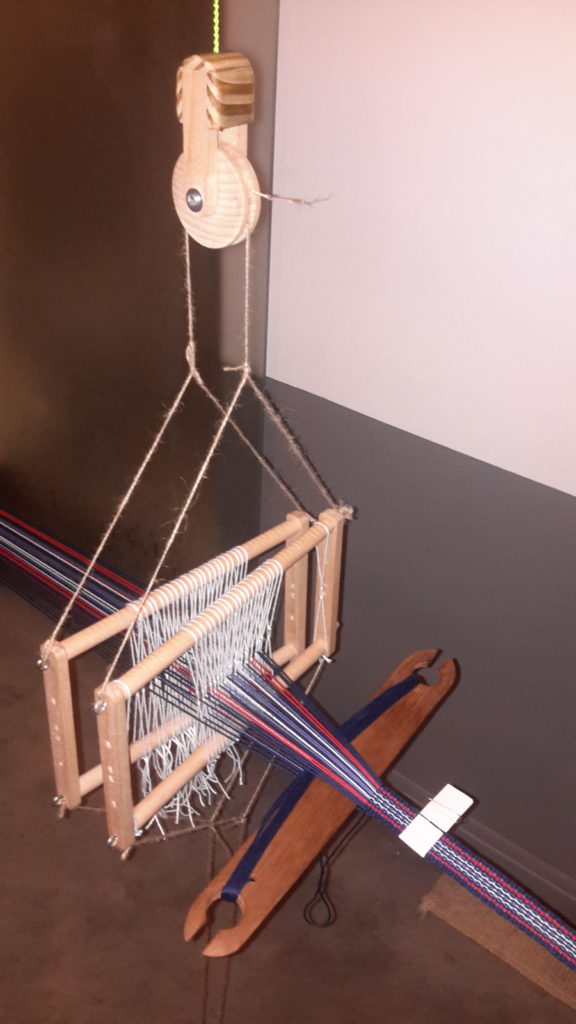 Inkle loom need some more materials.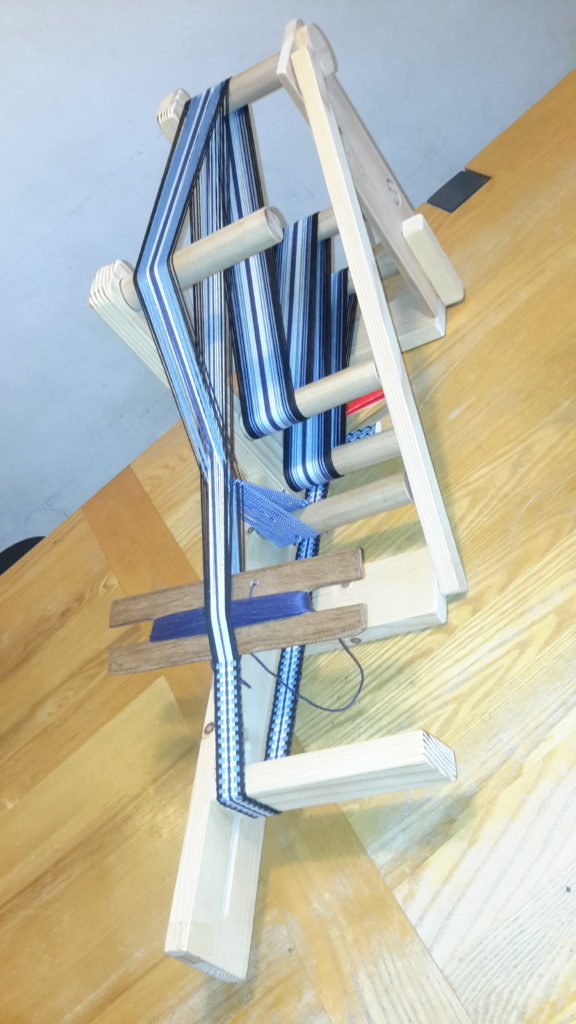 Even if it is just a piece of wood with a few pegs, it is far more complex than backstrap. Some technical difficulties appear such as the tension that bends wood (needed to add additional pieces of wood). And different shapes could be tested.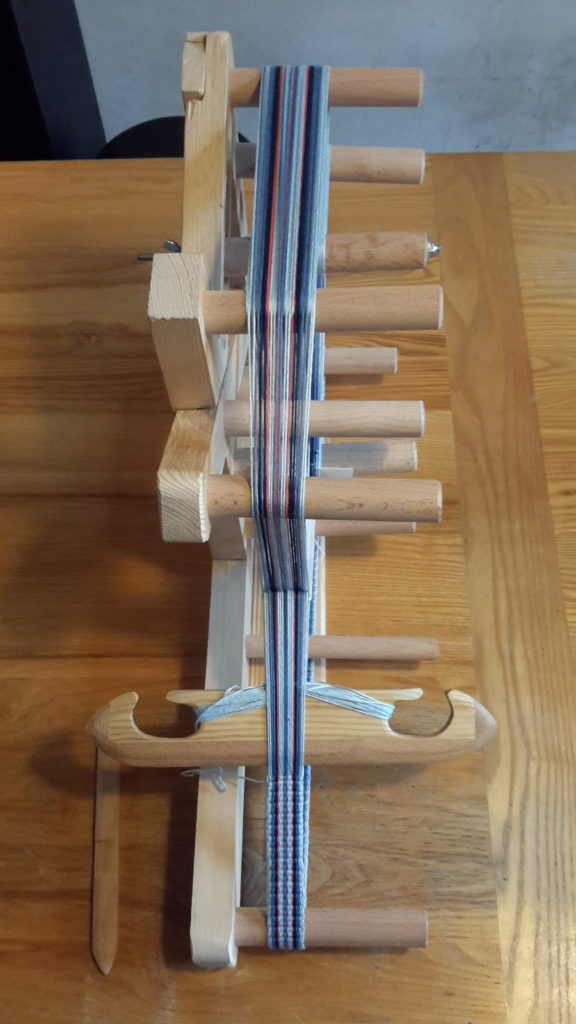 And so many ways I didn't explored yet (or explored but with not enough success to take a picture).
You can of course buy a loom. A good looking tool, well designed, nice to use, easy to start with.
But not the pleasure to face the challenge to create your own tools.